Hear the Music, Be the Change!
Please Repost!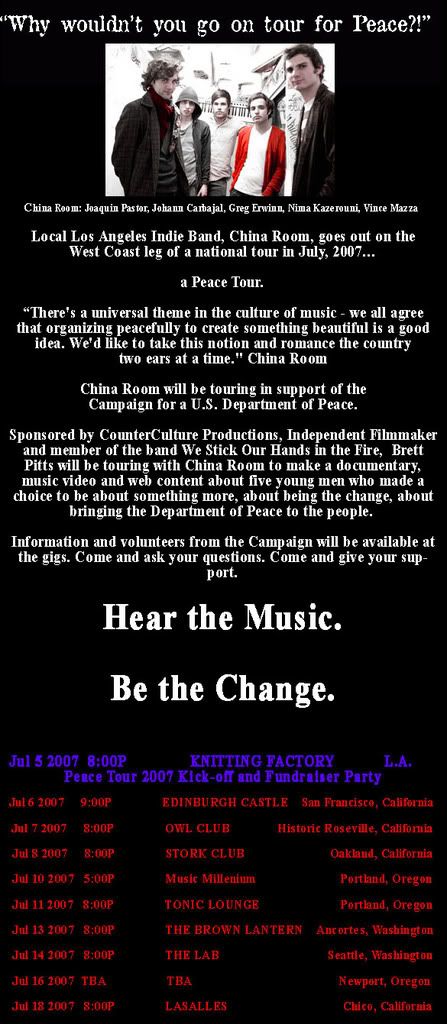 Visit China Room!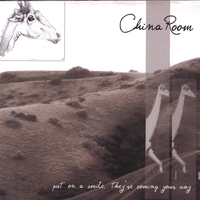 China Room's Song: Mortar's For Sale

Support China Room and Help Spread the Peace Word!
Vote for China Room to Open for Fall Out Boy in San Diego!



Follow this link
China Room

and select San Diego for your area. Scroll down the list of bands to China Room and click on the Vote for China Room link!

Please help China Room get the Department of Peace message out!
Please Donate to Help Make the Tour for Peace and the Documentary and Web Outreach a Reality! Please visit our MySpace and click on the PayPal button to donate!Even a dollar is huge help! (Easy Mac, right?!)
Visit Brett Pitt's Band!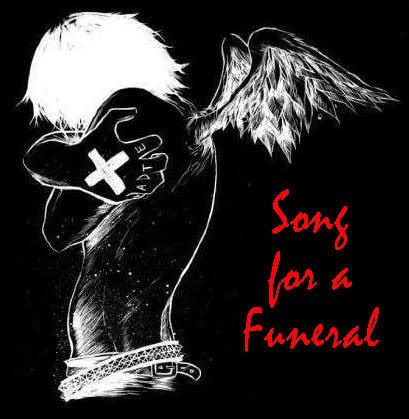 We Stick Our Hands In The Fire's Song:
Song For a Funeral